Challenging Ideas About Challenging Students
Cynthia Hockman-Chupp | January 11, 2017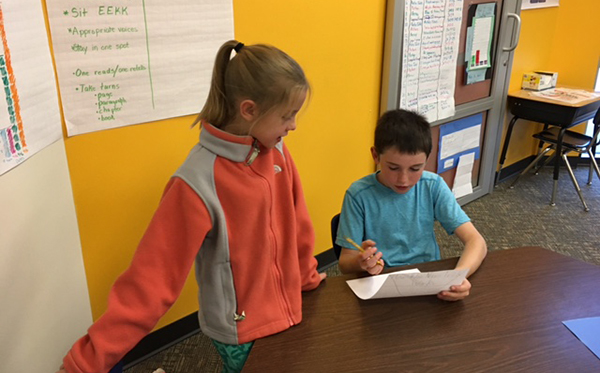 Differentiation is something teachers consider all the time, and that's certainly the case for me this year. I believe the most meaningful challenges come from the students themselves. One that recently emerged in my classroom is WHY the "9s trick" works.
A student came in eager to share this new learning with classmates, realizing it had a connection to strategies we had been discussing in class. He explained the idea to his classmates, which is to hold up 10 fingers, put down the finger that corresponds numerically to the factor other than 9 in a basic 9 fact, and find the solution by making the fingers to the left tens and the fingers to the right, ones.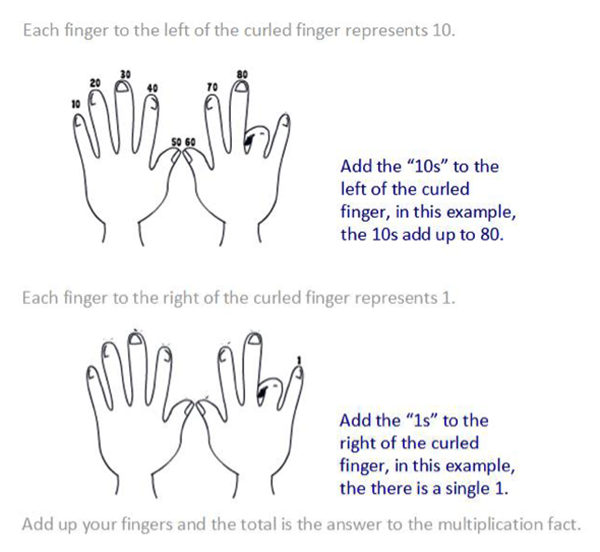 After he shared, I simply asked, "Why does it work?" That is when this became a challenge, something to think more deeply about. We posted the question on our Wonder Wall. Not surprisingly, it was the same student who came back excited to tell me and the class that he knew why it worked. In the end, what the students discovered is simply that using the 10 digits on our hands equates to multiplying by 10 and removing one set—the Tens Facts Minus One Set strategy that students learn in third grade Bridges and Number Corner!
The idea of a Wonder Wall was shared with me, and it's had amazing results in the short time we've had it in our classroom. My students feel encouraged to take responsibility for their learning and to understand they are the source of powerful mathematical ideas.
Another student shared what she wondered about the array pattern on this month's Calendar Grid. I am simply allowing the wonder to exist for now…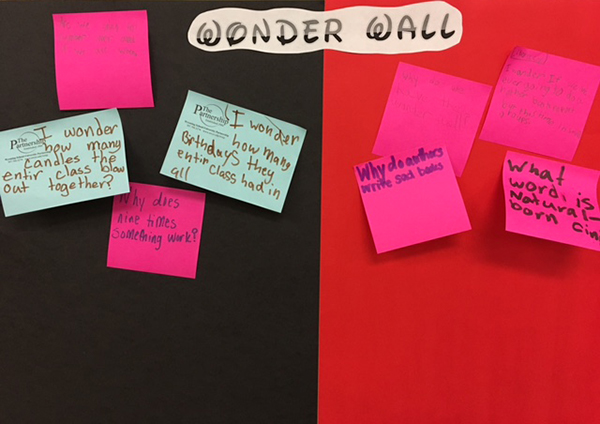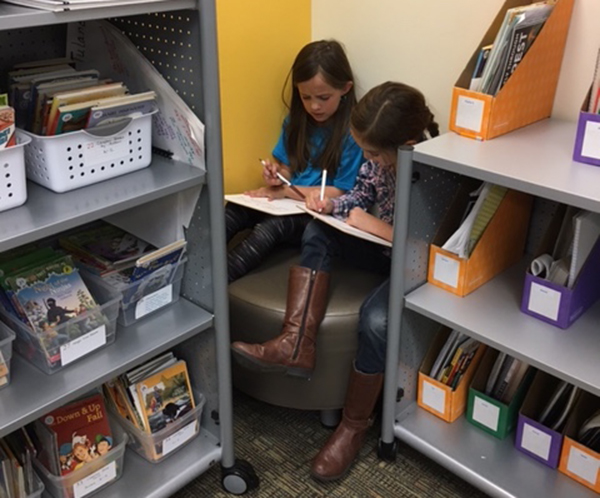 I know that many of the challenge opportunities written into the Bridges curriculum encourage students to think more deeply about things we are learning in class. I use several of the suggestions for challenge in daily sessions and Work Places. I also differentiate homework by having some of my students complete the suggested Home Connection, others complete a Daily Practice Page, and still others complete only the challenge sections on one or both of those pages.
Finally, I have found a wealth of ideas for encouraging students to think deeply about math in NCTM magazines and online, as well as at youcubed.org. We all have students who wonder. What are your students wondering about at this time of the year? Do you have a Wonder Wall? Please share!
~ written by Grade 3 Bridges Teacher Jennifer Christensen
---